Stripe is one of the most useful payment processing tools out there for managing subscriptions and other types of transactions. One of its key features is the ability to create, send, and manage invoices, and it includes a powerful invoice automation feature for recurring billing.
HubSpot also includes a feature to create both invoices and payment links within its HubSpot Payments platform. If your company uses HubSpot, you may be split on whether it's best to use a HubSpot payment link or a Stripe-hosted invoice to accept payments from customers.
The good news is that you may not have to choose if you use Zaybra. However, there are some important differences between the two, which we'll explore here.
Stripe-Hosted Invoices
Unlike Stripe's payment links, its invoices are meant for use with specific customers that you recognize. Payment links are more useful when you need to accept payments on a sale, but you don't necessarily know who the customer is. The link gives the customer a simple and informal way to pay you without having to wait for an invoice.
Stripe-hosted invoices are sent from Stripe directly to a customer via email. They also create a dedicated webpage specifically for that customer, which the customer can revisit when they want to pay additional invoices.
You can use Stripe's invoice template to create and customize your invoices, or you can use the API if you've got some coding chops and you want more options for customization.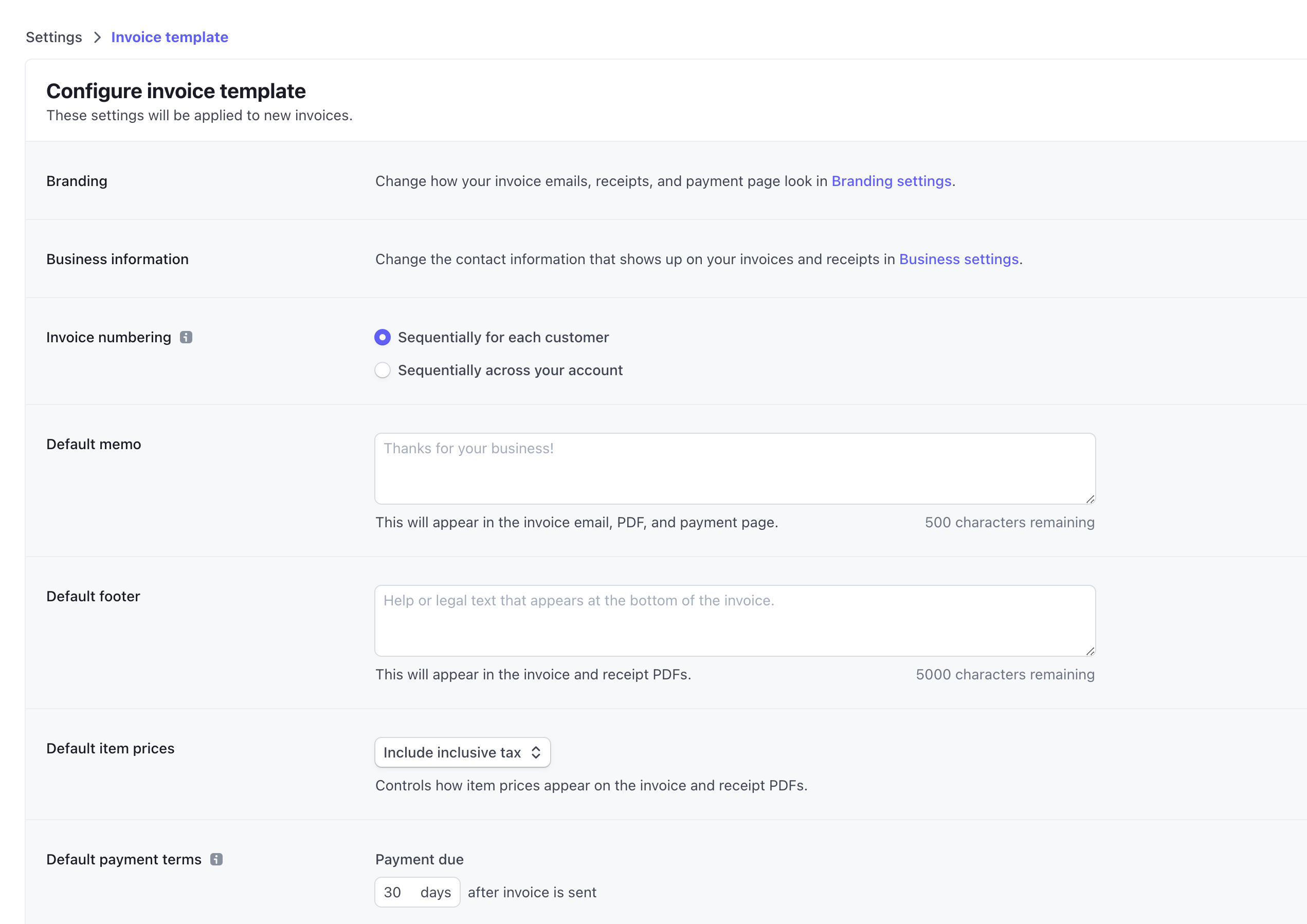 (Source: Stripe Docs)
The most important thing to consider is that any invoice you create within Stripe will be paid via Stripe and may not appear in HubSpot.
Even if you integrate Stripe with HubSpot, that integration has limitations. It's strictly designed to enable sales reps to accept payments through Stripe on HubSpot-native Quotes. It integrates Stripe Checkout into a Quote and can only collect payment via credit card (at least for the time being).
HubSpot Payment Links
Payment links in HubSpot work similarly to Stripe payment links. They are useful for accepting payments quickly and easily from any customers, even those you don't necessarily know.
The key difference is that HubSpot payment links are generated within your HubSpot account. These payments will therefore be logged in your HubSpot dashboard, so you can access them whenever you log in.
They're easy to create:
Navigate to Sales > Payments.
In the upper right, click Manage payment links.
Click Create payment link.
Add line items and customize the link as you see fit.
HubSpot payment links can also include additional calls-to-action, forms, or custom HTML which makes them more customizable than Stripe-hosted invoices. You can even add HubSpot payment links directly to other content, such as website content and custom emails.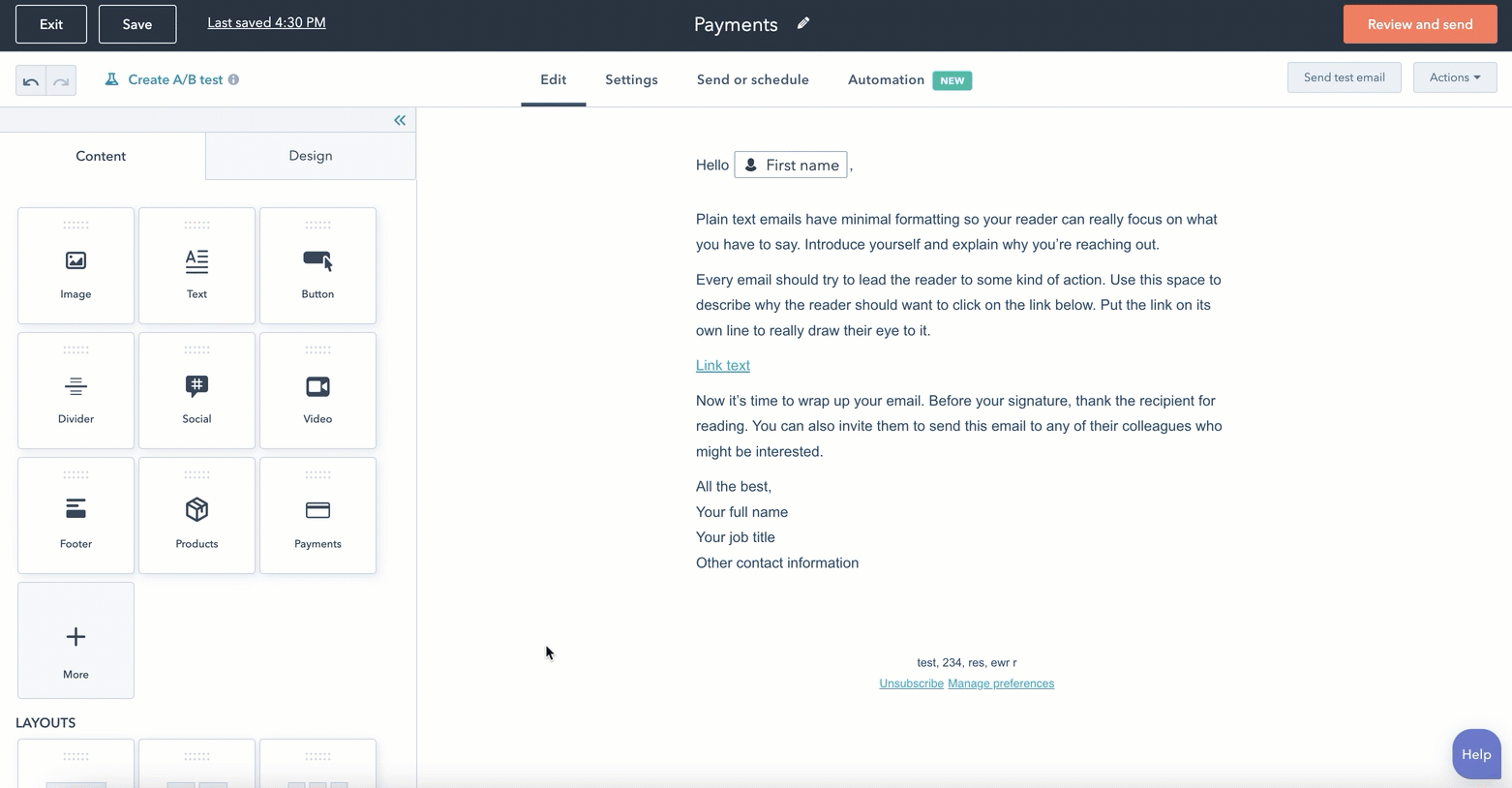 (Source: HubSpot Knowledge Base)
As you can imagine, this versatility makes HubSpot payment links an attractive option for accepting payments quickly and easily in a variety of contexts. This challenge is that HubSpot payment links won't integrate with Stripe through the standard HubSpot and Stripe integration.
That's where Zaybra comes in.
Create Stripe Payment links in HubSpot with Zaybra
Zaybra enhances the standard integration to sync standard objects bilaterally between HubSpot and Stripe. More importantly, it enables you to create and use Stripe payment links directly through HubSpot.
That means you can leverage many of HubSpot's great features, such as automated workflows and content creation tools, while still accepting payments through a Stripe payment link. You no longer need to choose between either platform to send payment links and accept payment.
And because the integration syncs standard objects, you can combine HubSpot and Stripe data to report on payments in a unified view. Everything shows up in your HubSpot reporting and dashboards.
To learn more about how Zaybra can help you manage your Stripe payments in HubSpot, book a demo today.