If your business runs on subscriptions, you're going to want to keep track of them. HubSpot payments is a great way to do this! You can create subscription objects and associate them with their respective contacts in your CRM.

But there's a few limitations with how HubSpot handles subscription objects that may leave you wanting more. One of which being the creation of custom properties

If you're using Stripe to manage your payments, our app Zaybra can help! In this blog post, I'll compare how HubSpot Payments handles subscription object properties to how Zaybra handles them.

If you don't feel like reading, our chief evangelist Max Cohen made an awesome video covering this topic. Check it out below. Otherwise, read on!
How HubSpot Payments handles subscription properties
Don't misunderstand me. HubSpot payments shows all kinds of useful properties on your subscription objects. Important tidbits of info you need are right there on the record:

- Status
- Next payment due date
- Start date
- End date
- Number of expected payments
- Number of completed payments
- Last payment amount
- Recurring billing frequency
- Payment method
- Total collected amount
- Monthly recurring revenue
- Annual recurring revenue
- Processor
- And Subscription owner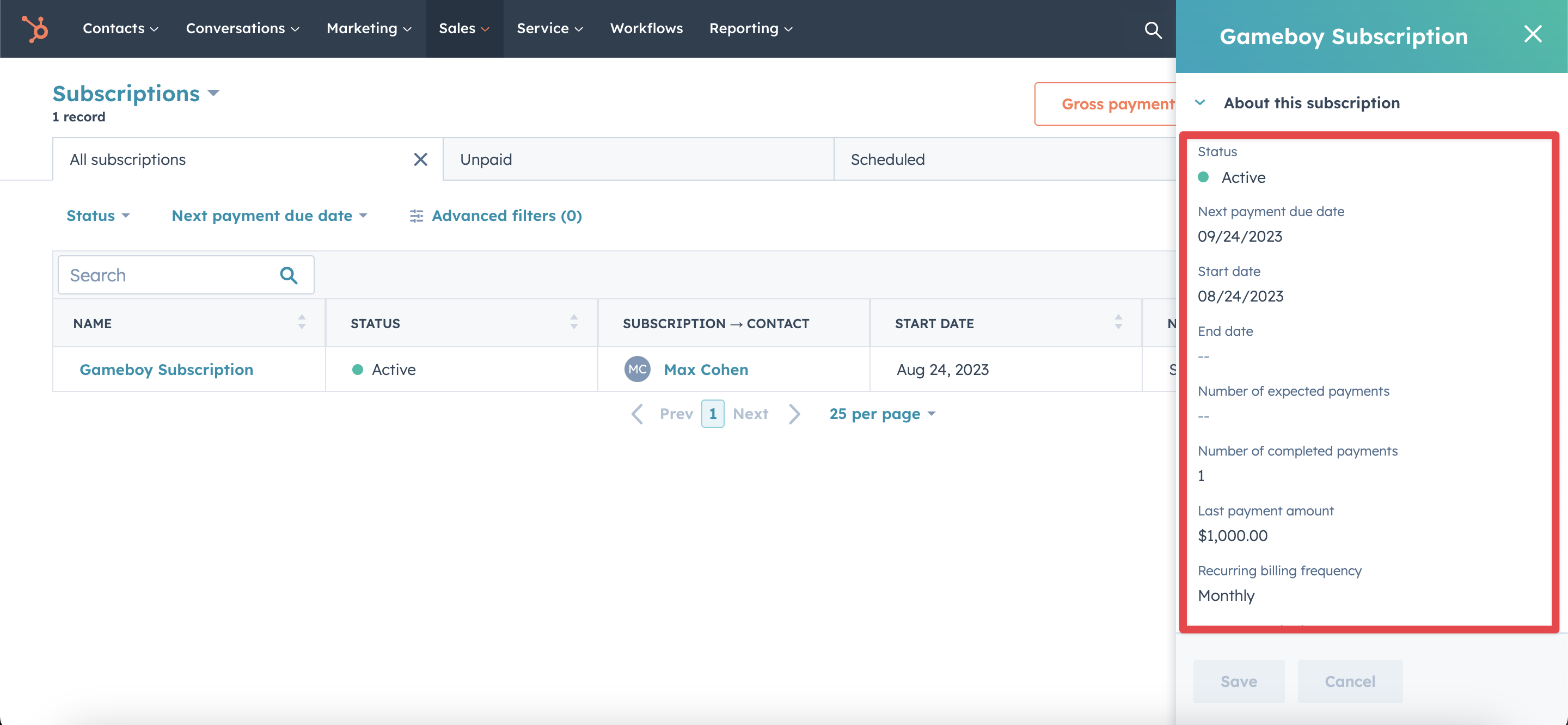 If that's all you need, you're golden. But you might have a different use case. You may need additional info stored on the subscription record. That's where you hit a snag:

HubSpot payments doesn't allow you to add custom properties to your subscription objects.

Oof! What if you want the sales rep's name on there? Maybe some product tiers? You'd have to store that info elsewhere. What a pain! But like I said before, if you're using Stripe to process payments, Zaybra can make this problem go away!



How to add custom properties to Zaybra Subscriptions
"Whoa, whoa, WHOA! What's a Zaybra Subscription?" No need to worry! A Zaybra Subscription is just how the app logs your subscriptions into HubSpot.

You see, Zaybra syncs your existing Stripe account to your HubSpot account. All existing and new subscriptions will be added to your HubSpot as custom object records.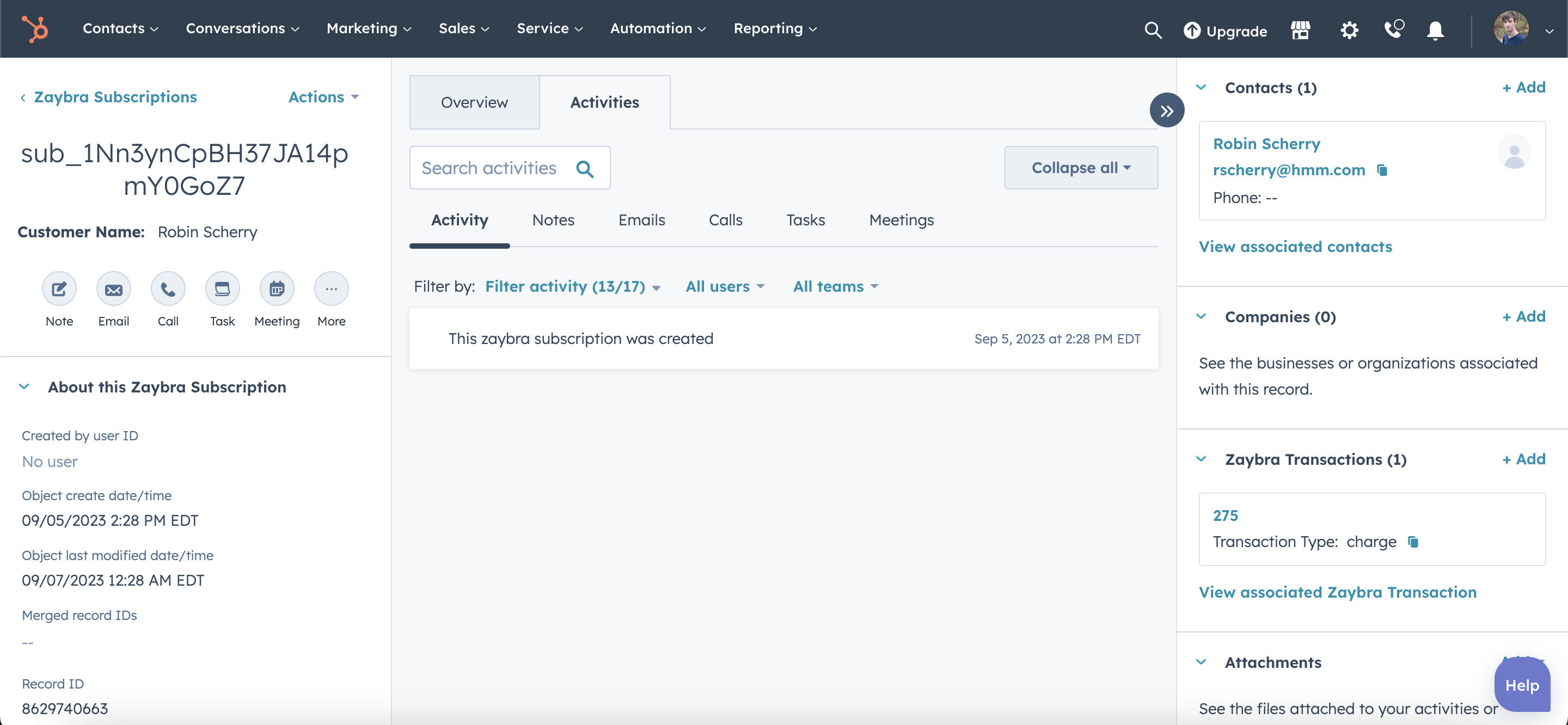 And because of this, they're not subject to the same limitations that native HubSpot subscription records are. You can make as many custom properties for them as you like!

Creating properties for them works the same way as for any other HubSpot object. After setting Zaybra up:


1. Click the Settings gear icon in the top right of your HubSpot portal and click Properties in the left hand sidebar.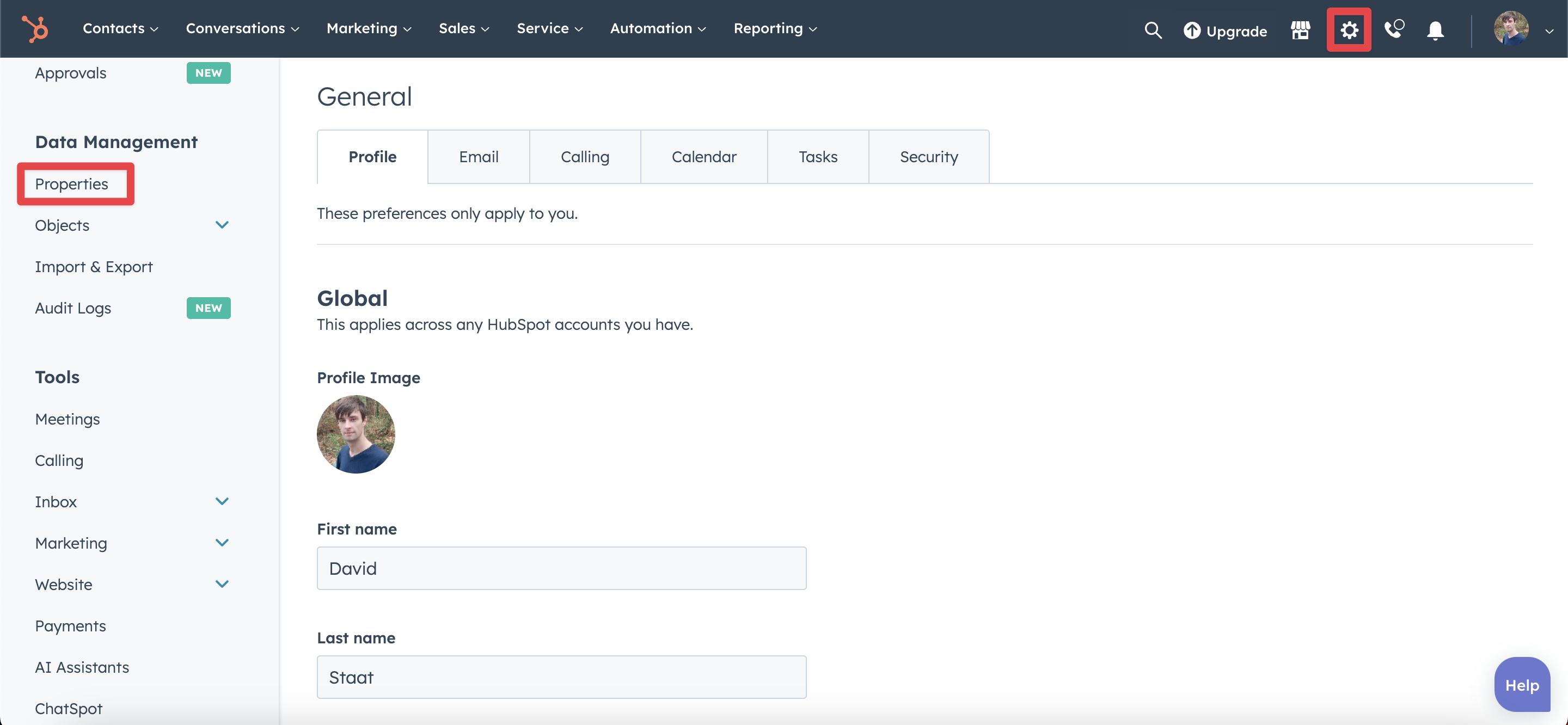 2. Change the Select an object field to Zaybra Subscription properties.

3. Click Create property and make whatever kind of property you want!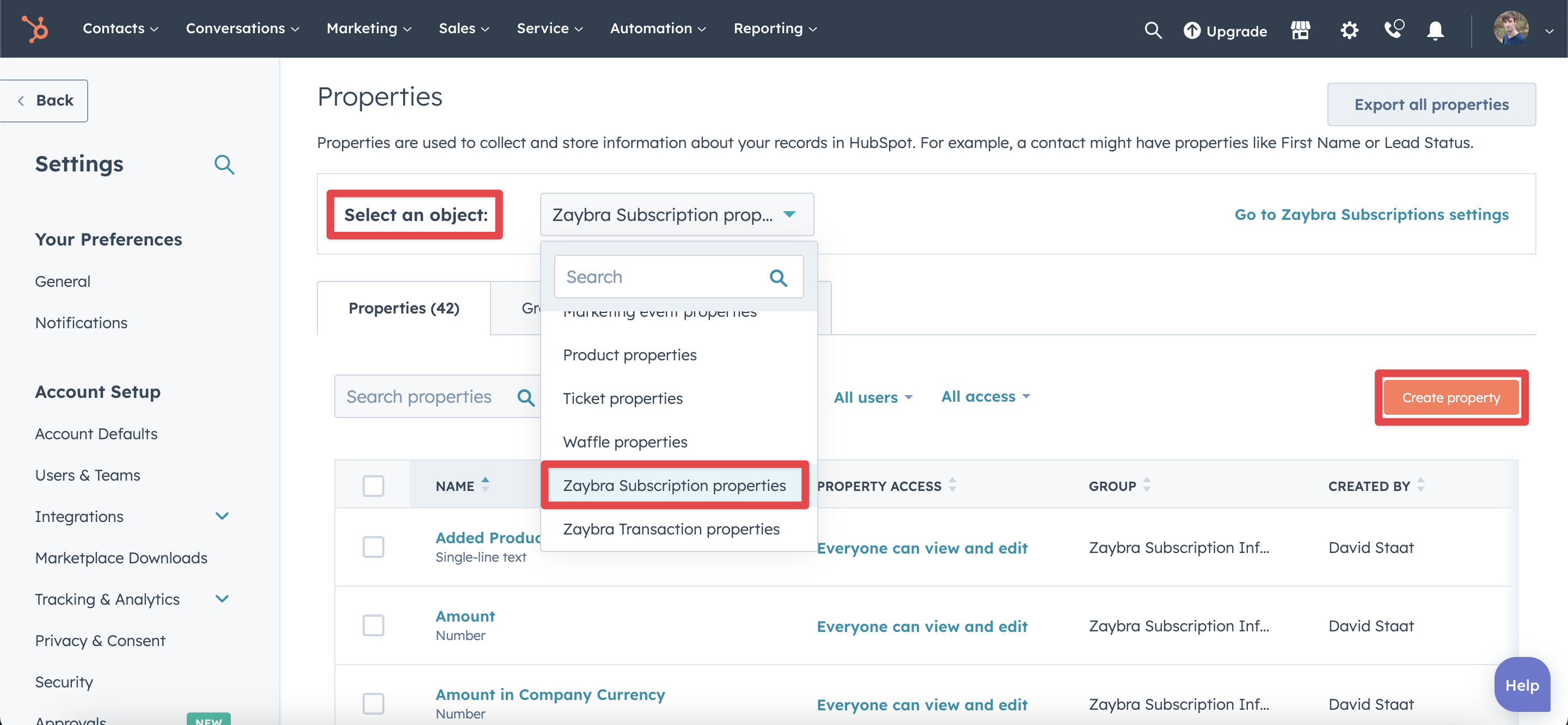 Yes. It's that easy. And you can make as many as you like!

If you enjoyed this post, why not share it with your friends? And if you want to see what else the app can do, check out this blog post on Associating HubSpot Subscriptions to Objects VS. Zaybra Subscriptions!