Bring your sales, revenue, marketing, and subscription data all under one roof.
One of the most crucial tools in our SaaS business tech stack is Zaybra. What started as a necessary crutch to bring our Stripe subscription data in HubSpot turned into a powerhouse app that is trusted by dozens of software companies globally.
We're not only the creators, we're diehard users. Yeah, it's meta.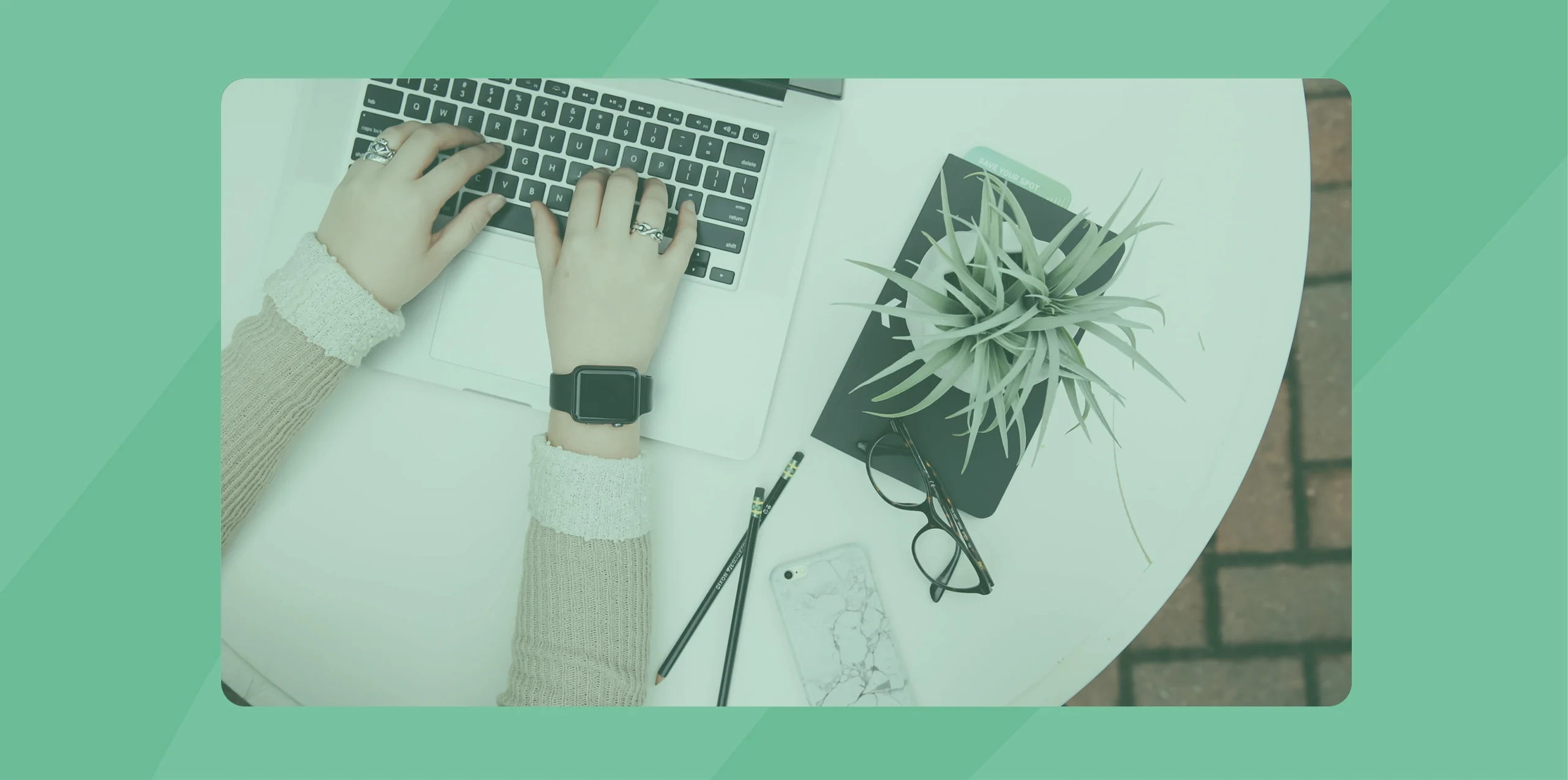 Revenue where you need it - Closing the financial gap

Importing Stripe Historical Data
Your existing Stripe account is a treasure trove of valuable information that can now be connected to your HubSpot account. Upon installation, we backfill your entire Stripe account so you can start visualizing value on day 1.

Supercharge the Contact Record
See every subscription, transaction, upgrade, downgrade, and current MRR directly in the CRM on the Contact. Every action they take also populates the timeline to give historical relevance to your team.

See Your Data in Hubspot Instantly
Powered by webhooks, HubSpot gets rich subscription data delivered as soon as it enters Stripe. That means your reports get updated quicker, your sales teams informed faster, and your automations triggered as they become relevant.
The ease of account management
Empower account managers to truly manage accounts

Gone are the days of customer success roles being reduced to "I'll speak with the team and get back to you". Zaybra puts customized, quoting for up sells, modifying subscriptions, upgrading, refunds, and *gasp* cancellations all within hubspot. Feel free to lock your stripe account away.

Stripe functionality directly in the CRM

On every contact record is a powerhouse CRM card that lets reps take control of their clients products. What used to require a back and forth between finance and product teams now is a simple click and a smile.

See upgrades and downgrades like never before

Not even in Stripe can you see the full client lifecycle like Zaybra offers. We create a "Delta object" for every upgrade and downgrade for a given subscription. This means you can see exactly when these account changes happen to fully understand the lifecycle of the account.
Automate the most critical tasks.

Segment and List Building
Target your audience based on their purchase behavior. Add them to lists, segments, or opt them out of future prospecting campaigns.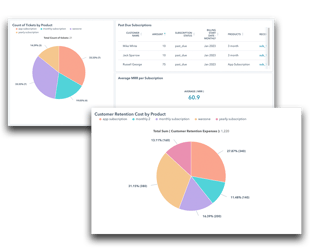 Kickoffs Done Right
Rotate Deal owners based on subscriptions. Easily alert the onboarding team and leverage timeline events to fully detail the relationship.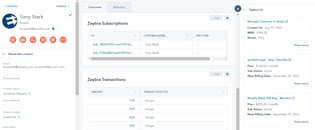 Account status alerts
Get emails, texts, or in-HubSpot notifications when accounts go past due or payments fail. Manually create Stripe transactions, payment links and refunds.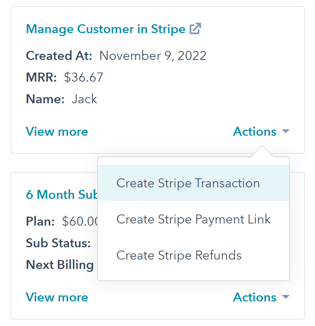 Ecommerce Style Communication
Send delightful emails to customers after their nth purchase or payment. Reward your VIP customers with exclusive upsell offers, remember anniversaires.