Zaybra for Sales
All the revenue data you need to close, service, and retain customers.
Zaybra puts Stripe data directly into your CRM allowing you to fully understand the current products purchased, pricing, upgrades/downgrades, and even allow your sales team to give refunds and other Stripe actions.

Combine that with a powerful, flexible quote template that accepts global payments and bank transfers and you're closing like closet doors.



Tap into your existing buyers with the knowledge of what they need and when.

View purchase history at a glance
Every current purchase, whether a one-time transaction or a subscription, is visible on the Contact and even the Company. How much they paid, when their next billing date is, and their last invoice are all at your fingertips.

Upgrades and downgrades revealed
Every time a subscription changes value, we create an object to represent that data point. In the CRM you'll be able to understand each client's lifecycle and tailor your conversations to what matters.

A new way to stack rank accounts on the fly
With purchase behavior visible even at the company level, you can organize your follow-ups by which products they have, amount spent, longevity, or any other datapoint from Stripe.
The pinnacle of quote to cash
Accept dozens of payment meth

ods directly on a HubSpot qu

ot

e
Dozens of payment types available in Stripe and Zaybra's custom quote template allows you to accept them seamlessly. No need for Stripe access to take credit cards, ACH, BACS, or even Google/Apple pay from the standard quoting process in HubSpot.
Create a transaction of any type in the CRM
Need to run a saved payment method for a one-off transaction for a client? Easy. Take a credit card over the phone? Done. Remove an older product and upsell a new one? Seconds. You're granted full control to transact within HubSpot.
Scrumptious dashboards that you'll never close.

Recurring Revenue/Retention Metrics
Accurate MRR reports to gauge your team's success. See churn and related retention metrics in a few clicks.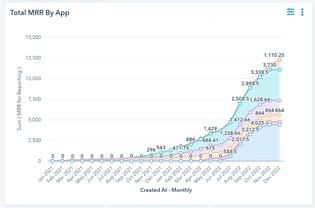 Renewals
Automatically create renewal Deals and have subscriptions associated as they come in. Leverage association labels to report strictly on renewal revenue.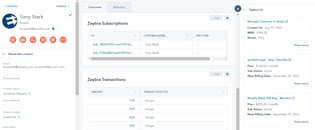 Commission Reporting
Commissions and sales reporting are now unified with sales activity within HubSpot. Build custom commissions dashboards based on actual revenue recognition.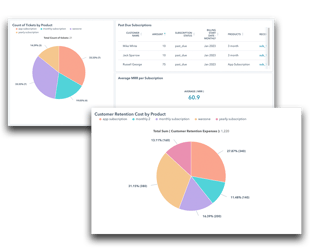 Rep Leaderboards
Gamify your sales floor with scoring of sales, deals closed, upsells, etc. All of the data from Stripe now lives comfortably and easily accessible within HubSpot.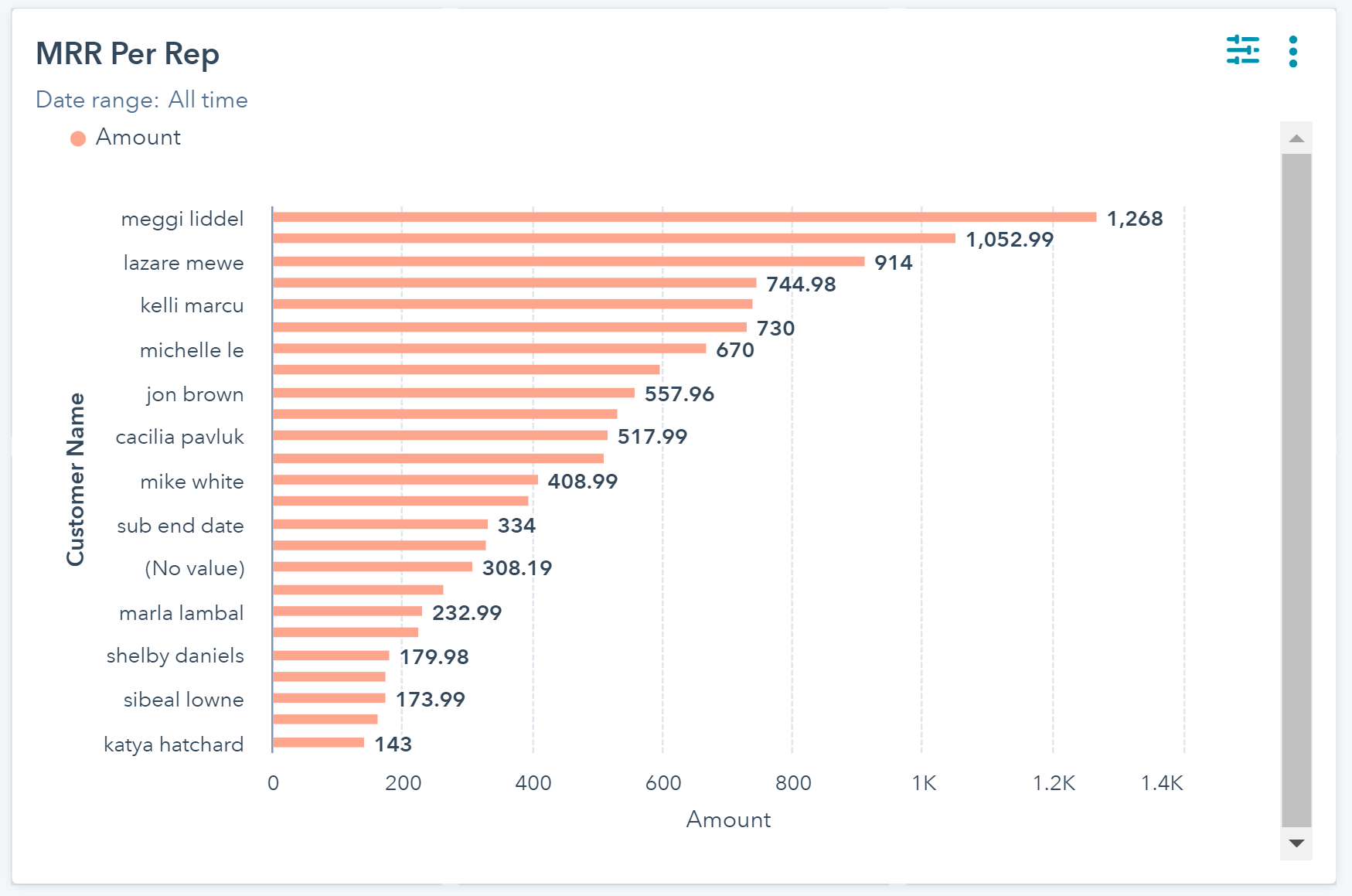 Connect your sales people with our people. Schedule a demo now.