The ongoing battle to integrate your Stripe data into HubSpot can make you want to sleep for a week straight. So you naturally want an app to do it for you. You've checked the internet and have stumbled across two promising ones: Zaybra and Chartmogul.

But which one to choose? While both offer a "Stripe integration" only one can actually send Stripe data to HubSpot.

Spoiler alert: It's Zaybra.

Don't believe me? That hurts my feelings, but I'll get over it! And I'll show you why Zaybra is the only way to go when it comes to Stripe - HubSpot integrations to boot!
How Zaybra adds your Stripe data to HubSpot
Zaybra acts as a messenger between the two platforms. Once it's connected, it can run information back and forth! Zaybra will take all Stripe customers, transactions, and subscriptions and add them to your HubSpot account as object records.

Stripe customers will be added as Contact records in HubSpot. Any subscription or transaction records will be added as custom objects (Zaybra Subscriptions and Zaybra Transactions) and associated to their respective contacts!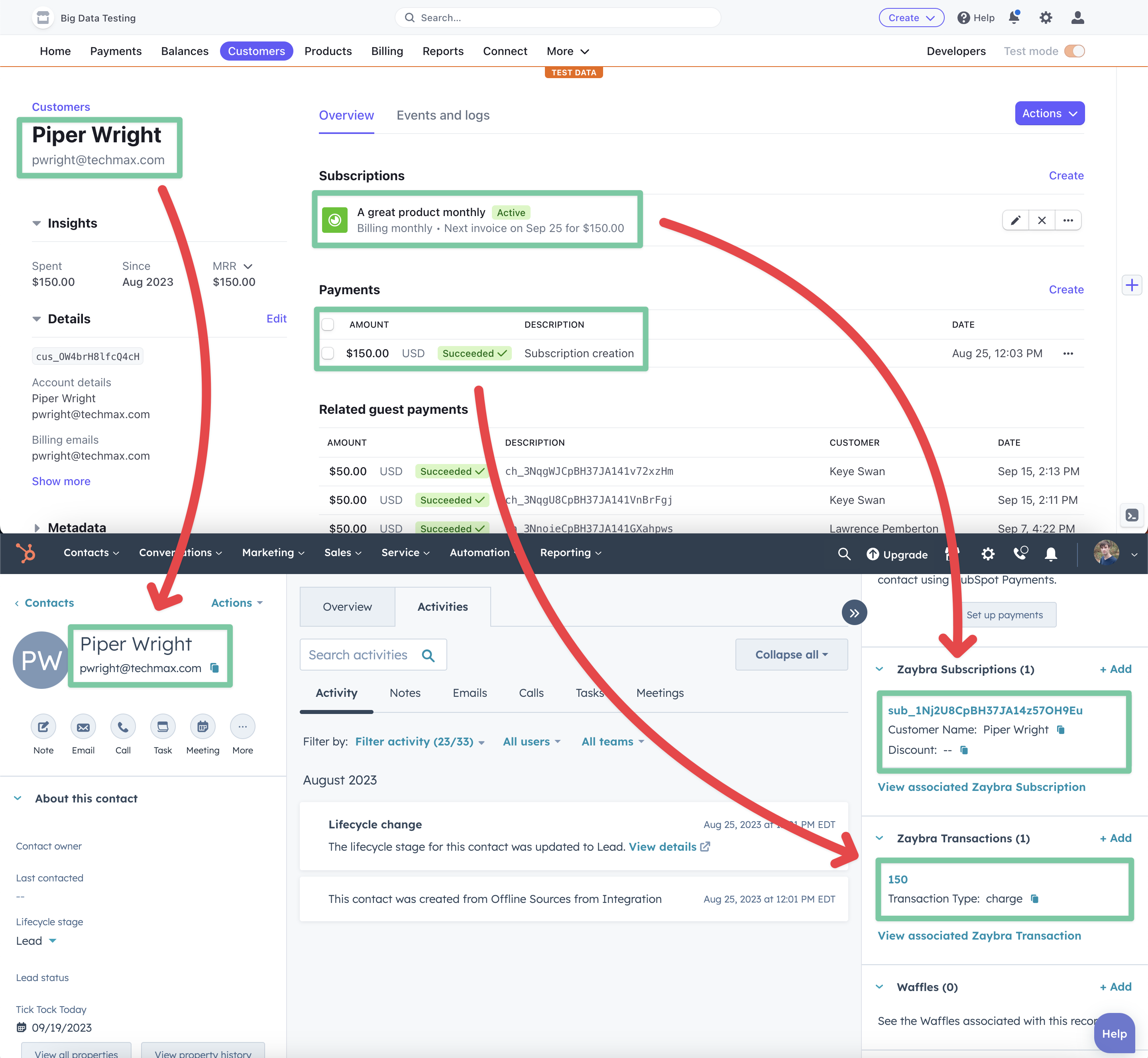 And before you ask, any new customer, transaction, or subscription data created in Stripe will be brought over as well.

Guess what? Because Stripe data is brought into HubSpot as object records, you can utilize Zaybra's custom properties (added to the records automatically) in reports! You can even add new ones if needed.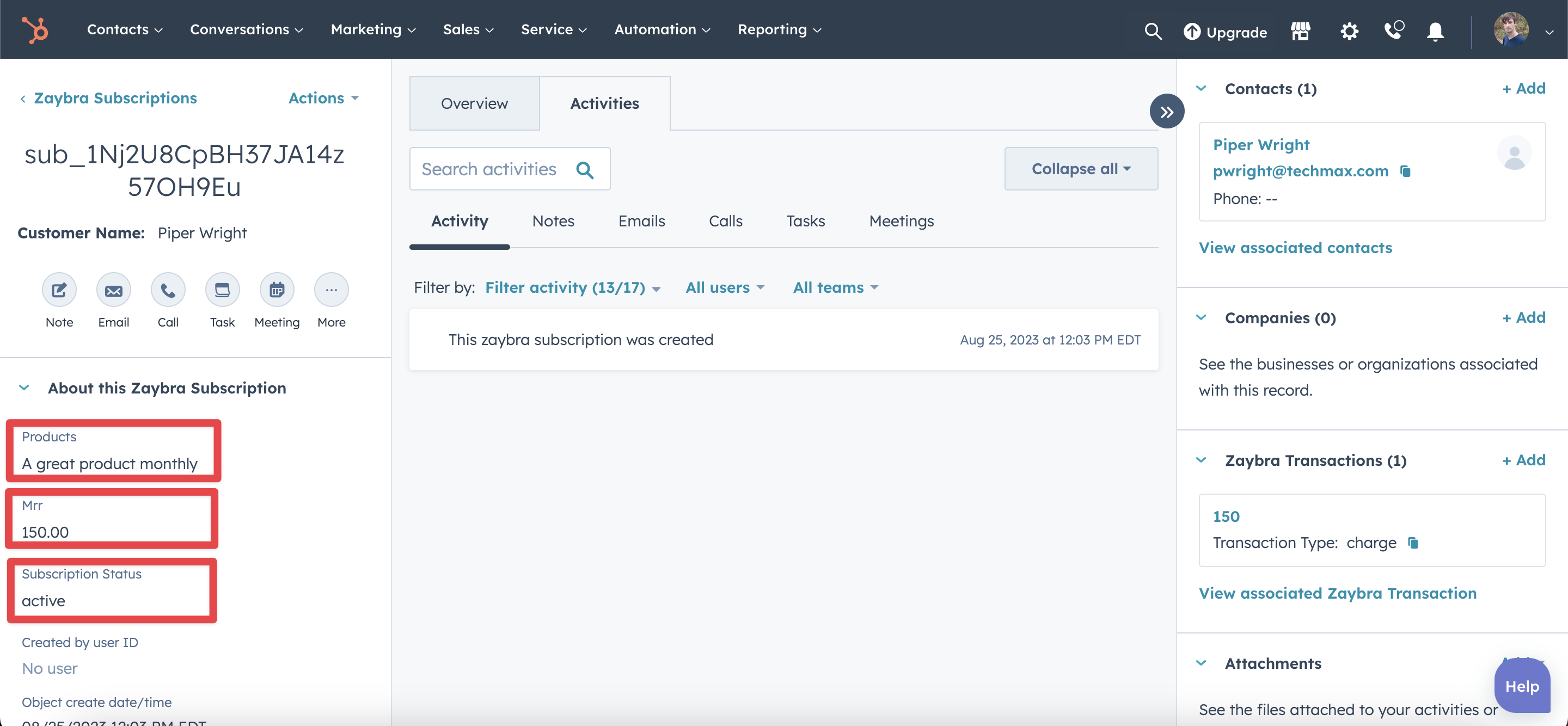 How Chartmogul adds your Stripe data to HubSpot
Well the short answer is, it doesn't. While Chartmogul does integrate a wide assortment of payment platforms, it integrates them with itself.

The app is a CRM in and of itself you see. And not a bad one by any means! Just a very limited one. It focuses primarily on running reports based on your customer and sales data. That being said, you're limited to the filters that it provides.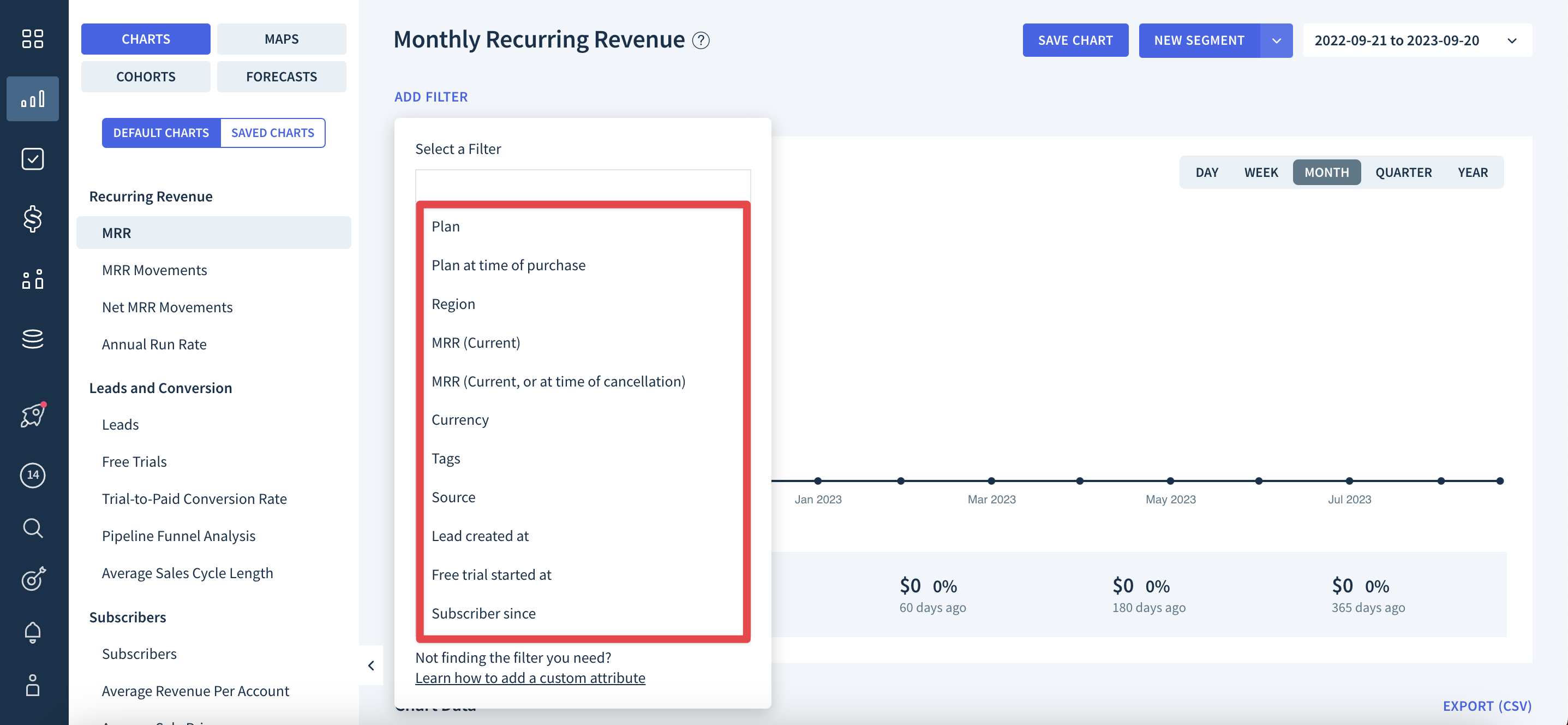 Like with HubSpot, you can create tasks to help you work deals. It ultimately focuses more on the sales side of CRM though.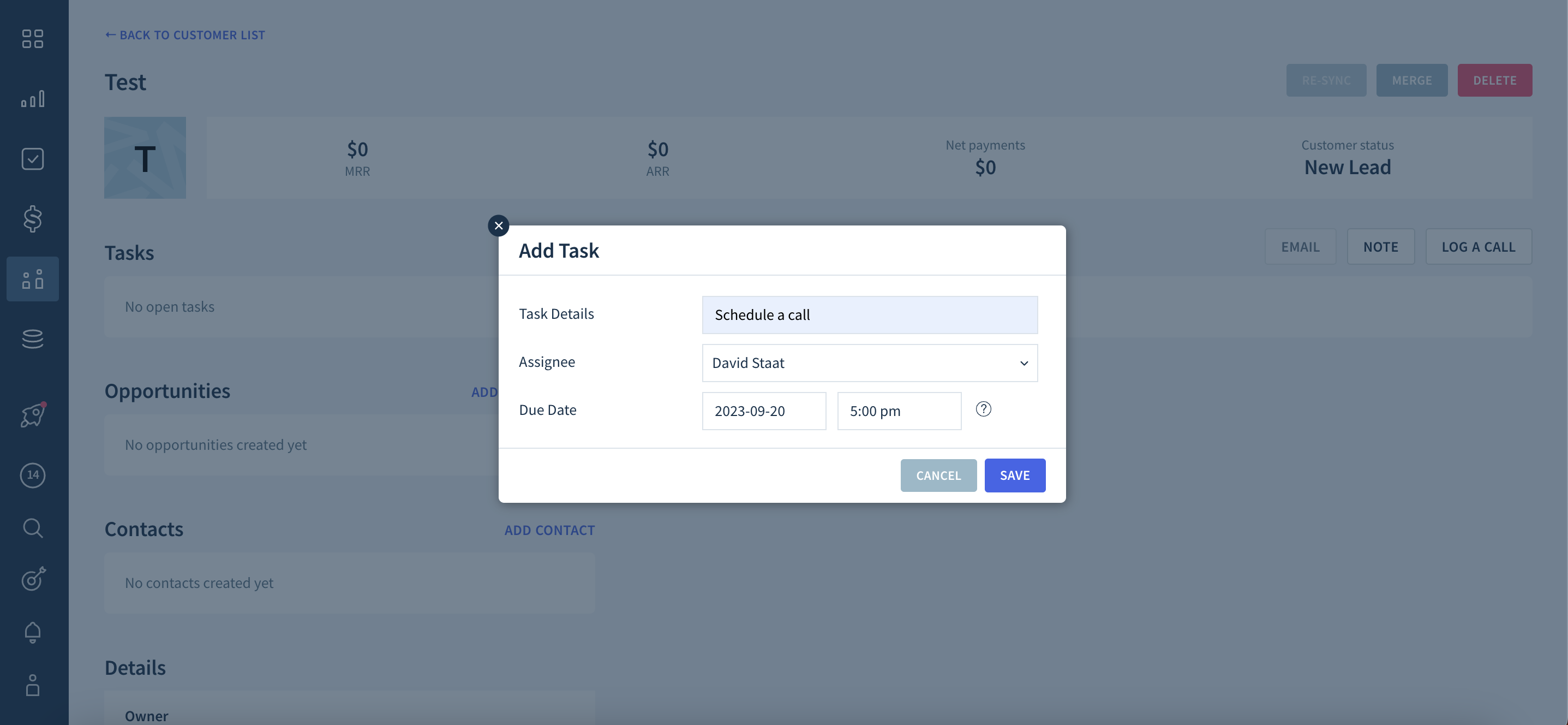 If that's all you need, great! But if you're a HubSpot user, you'll likely want to use its native reporting feature. It has way more customization options available.


If a Stripe - HubSpot integration is what you're looking for, Zaybra is the clear (and only really) answer in this one on one. And here's the kicker: I only mentioned the base functions of Zaybra.

There are TONS of different tools the app offers to help you manage your transactions and subscriptions! We've just barely scratched the surface.

If you enjoyed this post, why not share it with your friends? And if you want to see what else the app can do, check out this blog post on How to Map Stripe Products to HubSpot Using Zaybra!